Introducing Konica Minolta's New Personalize with Follow-You Persona Service
At Konica Minolta, we understand that all our customers are unique and need advanced solutions that can be tailored specifically to their individual business processes. With this in mind, Konica Minolta has given customization new meaning with its latest solution, Personalize! By taking advantage of Personalize, employees can treat their MFPs as their own personal device, providing organizations with a more modernized and innovative workplace.
The Personalize App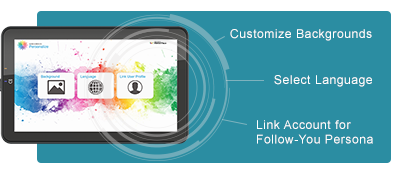 Available from Konica Minolta's MarketPlace, the free Personalize app provides users with a completely personalized experience at the MFP panel. With the app installed, each authenticated user can customize the MFP's panel to work the way they do, with their individual style in mind – with custom backgrounds, button / app layouts, languages, and more. Similar to mobile devices, the MFP can be specifically tailored to each user, driving their everyday print and scan operations by reducing the time spent at the MFP panel.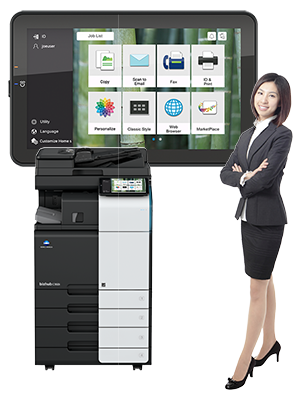 Personalize's Follow-You Persona
With Personalize's advanced Follow-You Persona cloud service, each user's personalized User Interface (UI) will follow them to any supported device simply by authenticating. This powerful, innovative technology has already been recognized as a solution that significantly refines the user's experience at the MFP, and was cited in Konica Minolta's recent 2020-21 BLI PaceSetter award in Ease of Use for Enterprise Devices.
To support all organizations, we are providing three subscription plans for our customers to choose from: Starter, Business and Enterprise. All three plans include access to the Personalize's Admin Portal, an online portal that allows admin users to effectively manage Personalize in their offices.
Our customers can purchase one of Personalize's Follow-You Persona Plans beginning December 1, 2020. But why wait? You can take advantage of Personalize's extended free trial period of the Enterprise Plan now! To get started, please go to getpersonalize.com or www.konicaminoltamarketplace.com.