Working Remotely? Count On Dispatcher Phoenix for Business Continuity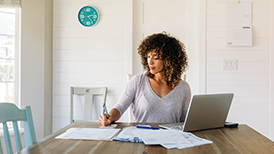 As organizations have transitioned their employees to remote work environments, there's a pressing need to establish end-to-end digital processes. Even with process digitization, there's still a considerable amount of manual document processing tasks that needs to be accomplished. These manual tasks tend to be error-prone, slowing people down, and wasting valuable time that they could spend on more high-value tasks.
Effective process management is crucial to achieving a better outcome. Recreating processes through workflow automation aids in effectively centralizing documents and data and standardizing routine tasks. In addition, by successfully implementing a workflow automation solution, employees won't have to focus on dull, tedious or labor intensive tasks that have a negative impact on productivity. When these document processes are automated, employees are empowered to focus on creative tasks that have an increased, positive effect on morale and strategic growth.
Konica Minolta's award winning process automation solution, Dispatcher Phoenix, helps companies manage the collection, digitization and distribution of documents with little to no manual intervention required. With Dispatcher Phoenix's graphical workflow builder tool, users can quickly build workflows that streamline document processing activities and keep employees focused on the tasks that drive revenue for the business. Custom workflows can be easily created to automate common, or even more complicated, document processing workflows such as:
Simple Scanning or Document Digitization Workflows, such as Scan-to-Me, Scan-to-Home, or easy scan to the cloud.
Advanced Document Processing Workflows, involving advanced Bates stamping, barcode recognition, file conversion, metadata handling and scripting, and more.
Intelligent Routing Workflows, such as routing files based on file content, metadata, barcodes, page count, color content, etc.
Document Security Workflows, including intelligent redaction, converting files to password-protected PDFs, applying copy restrictions to printed documents, and more. In addition, Dispatcher Phoenix Release2Me secure print release system offes convenient follow-you printing along with print reporting and delegation capabilities.
Document Identification Workflows for advanced classification and processing of invoices, purchase orders, bank statements, student transcripts and other kinds of structured and non-structured documents.
Dispatcher Phoenix Use Cases
Dispatcher Phoenix's power lies in its ability to automatically capture documents from a variety of sources, process them, and then route them to different destinations, ensuring documents are where teams need them. Here are just a few use cases where Dispatcher Phoenix can be set up to help remote workers:
Capture and Process Emails. A Dispatcher Phoenix workflow can be set up to monitor email inboxes/accounts and capture incoming emails and their attachments based on user-defined rules. Once emails come in, their attachments can be automatically extracted and processed, saving employees time and eliminating the need for any on-site printing or manual tasks.
Take Advantage of Mobile Accessibility. The convenient and powerful Dispatcher Phoenix Mobile app can be used to submit files and photos directly from a mobile device into a workflow. The app can also be used to release print jobs from the Release2Me print queue at an MFP for a hands-free, secure printing solution!
Process Files Automatically. Instead of going into the office to perform manual document processing tasks, Dispatcher Phoenix can be set up to process files automatically, saving time and keeping employees safe!
Optimize Collaboration. Dispatcher Phoenix workflows can be set up to automatically capture documents, index them, and then route them to a variety of document management systems and cloud storage applications so that those business-critical documents can be accessible to all employees who need them.
Once a workflow is in place for document processing, teams can focus their time, energy, and attention to more creative pursuits. With a workflow automation solution like Dispatcher Phoenix, organizations can maximize the value of their most important resource - people! When any organization deploys Dispatcher Phoenix for workflow automation, they can keep their processes moving even when their staff is remote. Without a physical office, employees can be out of the city, or even out of the state but they'll still be able to access the data, documents, and content that they need, when they need it, using automated workflows powered by Dispatcher Phoenix.
For more information about Dispatcher Phoenix, please visit the Konica Minolta Solutions Engineering Center's website.