Welcome to the Newly Redesigned SEC Newsletter
The Solutions Engineering Center (SEC) is Konica Minolta's U.S.-based research and development group. SEC professionals includes application developers, software architects, hardware engineers, quality assurance testers, graphic designers, and technical writers who work towards a common goal of developing cutting-edge solutions that deliver differentiated value to Konica Minolta customers and augment the sales of Konica Minolta MFPs.
SEC is responsible for the following core directives: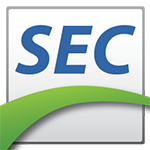 Technology & Innovation Development - Advancing new solution offerings and incubation projects.
Platforms Research & Development - Strategic technology planning to ensure Konica Minolta MFPs have the technology needed to support U.S. sales and integration requirements. This includes development and engineering support for solutions integration using bEST (bizhub Extended Solution Technology) to connect Konica Minolta MFPs with software solutions.
Client Engineering Services - Providing Konica Minolta clients with the best of breed pre- and post-sales engineering services.
Client Solutions Services - Supporting new MFP introduction efforts and pre-launch functions for solutions, vertical, and product marketing.
SEC is known for developing application solutions like Dispatcher Phoenix, bizhub MarketPlace apps, the Corporate Announcements application, and Loadable Driver technology. SEC also provides bEST technologies engineering integration work with third-party solution providers, as well as test lab services.
SEC professionals are primarily located in Windsor, Connecticut, with several team members in Ramsey, New Jersey.
For more information, visit sec.kmbs.us, or contact us at sec@kmbs.konicaminolta.us