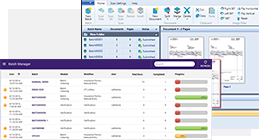 Spotlight On: Dispatcher Phoenix ECM
Dispatcher Phoenix takes ECM solutions to a new level with the introduction of high-volume batch scanning and indexing tools. This advanced solution provides the batch scanning, indexing, and reporting capabilities that companies need to manage their batch scanning, increase indexing throughput and reduce operational tasks.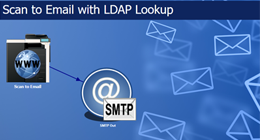 Sample Workflow for New LDAP Features
If you're just getting started with Dispatcher Phoenix or if you're looking for a specific feature or functionality, go to Dispatcher Phoenix's on-line sample library to browse through our large selection of sample workflows that are available for you at any time, free of charge. Each sample workflow comes with an overview, use case, sample input files, and set-up instructions so that you can easily see how it was configured. New samples are added to the library on a regular basis. In fact, we recently posted an LDAP Email Lookup workflow on-line to help anyone who needs this kind of Scan To Email functionality.